Jim Schneider (M.F.A. '92)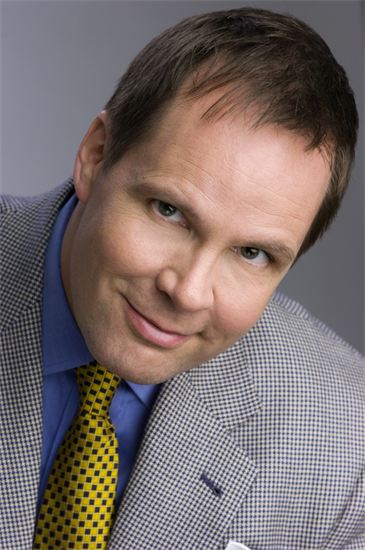 Originally from Houston, Jim Schneider (M.F.A. '92) is the co-founder and Artistic Director of the Dead Writers' Theatre Collective in Chicago, IL. While at UH, he studied with playwriting legend Edward Albee and the late, Tony Award-winning director Jose Quintero. In all, his productions have garnered a total of 5 Jeff Recommendations, 11 Jeff Nominations, and won 2, both for Best Costume Design. His production of "The Philadelphia Story" won 3 Broadway World Awards for Best Actor, Actress and Revival of a classic. For more information about Jim and the Dead Writers Theatre Collective, visit deadwriters.net.
LUNAR COUGAR: What sparked your interest in studying theater and becoming a director?
JIM SCHNEIDER: My mother began taking me to the theater in Houston when I was five. I saw many productions at the Houston Music Theatre (the dome) in Sharpstown, and that sparked my interest. From age five I knew that I wanted to be in the theater, but did not know in what capacity until later on.
Do you have a favorite play that you have been a part of producing? Why is it your favorite? 
Actually, the play we have running in Chicago [at the time of this interview], Oscar Wilde's "Lady Windermere's Fan" is one of my favorites.  I love Wilde, Noel Coward and Edward Albee.  They are all excellent wordsmiths.
Can you remember the most important lesson you learned while at UH?
Yes. In my second year I directed a production of Arthur Kopit's "Wings" in the black box, which won the attention of Mr. Albee.  It was my first meeting with him and, Arthur Kopit being his good friend, he gave me great suggestions.  It received a standing ovation from the audience and all of my professors, including the Dean at the time, Sidney Berger.  The next day Mr. Albee called me into his office and told me that he had nothing to teach me and that I am wasting my time in school.  I should be out in the world directing.  I learned that I must make it happen myself and not rely on others.
How did the Dead Writers Theatre Collective come into being, and why the specific focus on plays about or by dead writers? What risks and rewards does the company face in giving a "historically informed 'Masterpiece Theatre' aesthetic back to the classics"? 
Having studied and worked with Edward Albee and Horton Foote — I directed the southwest premiere of his play "Courtship" in Houston — I believe the role of the director is to serve the playwright.  There is a disturbing trend with deconstructing the classics by directors who want to make a name for themselves or be noticed.  This is the definitely the trend in Chicago.
Bob Douglas, Managing Director and I founded Dead Writers Theatre to show audiences that classics set in their own era and presented as intended by the playwright can be just as relevant and exciting today as when they first premiered.  It is our goal to transport audiences into different historical eras.  The danger is that legitimate classical theater is in danger of disappearing and being replaced by deconstructed versions that are a shadow of the original.  Building an audience is difficult, and we are revisiting our current model. We receive generally raves from our audiences and most critics in Chicago, and are highly respected in the theater community. This is a highly competitive market, so it does speak to the quality of our work which is unique to all other Chicago theaters.
You founded Horizon's Showcase Theatre in Houston, which ran from 1989 to 1991. What lessons did you take from that experience in Houston to Dead Writers in Chicago?  
I learned that I do not want to be a slave to an actual theater building, so we rent the theater for each production.  I learned about managing people and how to focus my energies on one project at a time.  With Horizons, we had a strategic plan for the company and I made a mistake of trying to launch all of the pillars at once. We began the teaching wing while still trying to develop the performances. Even with the support of luminaries such as Edward Albee and Horton Foote, we still had difficulties building an audience and even getting the critics to always come, although they were quite supportive.
What advice do you have for those pursuing a life in theater?
Jose Quintero said it best: "If you have a talent to do anything else in life, then by all means, do it. The theater is for those who can do nothing else. It will break your heart many times over." The theater — or the arts for that matter — are not for the faint of heart.
Know a Cougar we should profile? Contact us at lunarcougar@uh.edu! To read more great alumni and donor profiles, or to make a gift to UH, visit the University Advancement home page.