Here, We Go!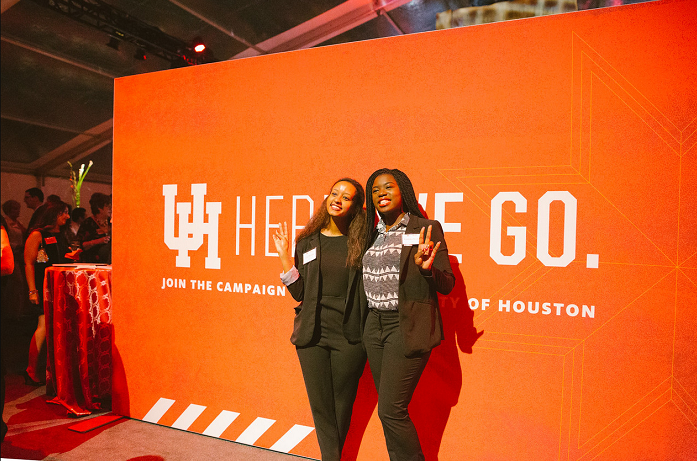 Have you heard? On January 18 and 19, 2017, UH publicly launched the Here, We Go campaign, which will raise $1 billion for our University. We've been counting gifts given since 2012, and have already raised more than $684 million! Find out more on the campaign website, herewego.uh.edu.
In the spirit of the campaign's thematic pillars — Fuel, Build, Transform — the Lunar Cougar is undergoing an exciting new transformation. We'll still bring you Q&A interviews with Houston's stellar alumni and great story round-ups so you can keep track of what Cougars are up to. But, we're going to zoom in on some of the most involved, dedicated Houston alumni, and only post one interview and one story round-up per month.
You can still contact us with interview suggestions anytime at lunarcougar@uh.edu. We love to hear from you! In the meantime, stay tuned for more great alumni interviews and story round-ups, and make sure to check out herewego.uh.edu for more great stories and news about Houston's University!