Woody Witt ('92, D.M.A. '00)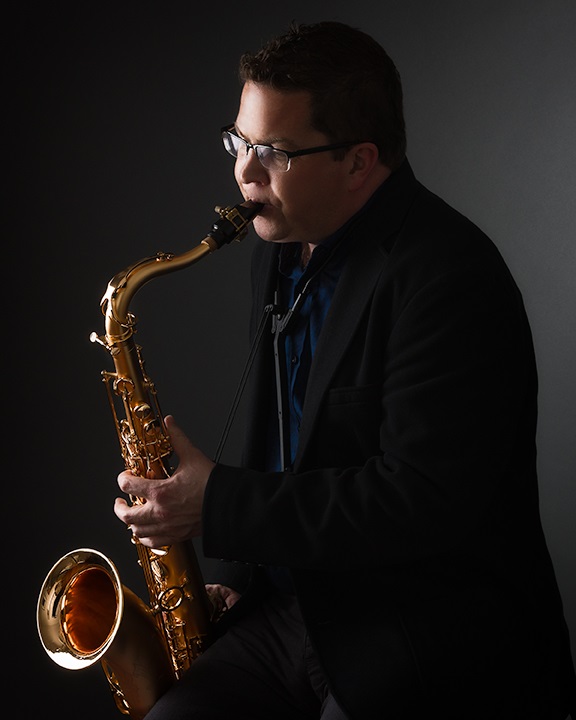 Dr. Woody Witt ('92, D.M.A. '00) lives and breathes saxophone. With his recent win at the Taichung International Jazz Saxophone Competition, he is at the apex of his career and enjoying every moment of it. Some of his favorite things to do are record new music by up-and-coming composers, and to teach improvisational and classical saxophone courses at Houston Community College -Northwest and University of Houston. He also serves as the entertainment director for Houston jazz club, Cézanne. To learn more , visit his website at www.woodywitt.com.

LUNAR COUGAR: How did winning the Taichung International Jazz Saxophone Competition affect your career?
WOODY WITT: It's having a big impact on me. I'm doing some product development of saxophones, even, since I won the competition. I was recently in Taiwan in March to perform and record — and I'll probably be going back later this year.
How did you feel when you won the top award?
I sent in a video and was selected as one of 29 finalists to compete in Taichung. I didn't have great expectations when I went there, but I earned my way into the top 10. I eventually came out as the top winner and won a substantial prize. I felt very honored.
When did you begin playing the saxophone?
I started out playing the clarinet in 4th grade, but I didn't enjoy it. I switched to saxophone in 5th grade and played both instruments when I was in high school.
Tell me a little about your positions as community college professor, an Affiliate Artist at the University of Houston Moores School of Music and an entertainment director at Cézanne. What is the most challenging aspect of your positions? What is your favorite part?
As a musician, it's very common to have all kinds of different kinds of positions and jobs. The most challenging part of working both fulltime and at my part-time positions is keeping things afloat and in order, because there are times it can be a perfect storm! That's when you're very busy in all areas at the same time. Trying to keep everything in order — that's the most challenging aspect.
The best part is that I really love what I do and my passion for music has not waned. If anything, it's become stronger! Everything I'm doing is music related. I'm teaching music, I'm performing music, and I'm recording music. It's a wonderful way to live!
How did you come to receive your Bachelor of Music and your Doctor of Musical Arts degrees from UH?
My route to music was a little circuitous. I started out in The Honors College — and graduated from The Honors College — but I began my studies in engineering and I switched to music at the end of my first year. I realized pretty quickly that music was something I was really interested in. It wasn't that I chose music because engineering wasn't working out, but I knew that music was something I wanted to follow instead.
Did you have a favorite professor or class at UH?
I had great teachers, and several teachers who were instrumental in helping to keep me on track. My private lesson teacher was there when I did my undergraduate and my doctorate degrees, so I studied with him for a total of nearly 10 years. His name is Jeff Lerner and I'm still in touch with him. He still contacts me time to time to hire me to perform. He had a very strong influence on me.
Can you remember an "epiphany" you had while studying at UH?
I learned so much during my time at UH. I finished my doctorate when I was 29, so I spent most of my 20s at UH. I learned a lot about myself and I would say that one of the things that stands out to me is that all the teachers focused on fundamentals, and also stressed the importance of hard work. I had a good work ethic before, but it was really driven home at UH. My private lessons instructor in particular was very demanding. If I would work harder, he would add more to it. There was a never ending work load, but I learned how to fall in love with the idea of learning. My epiphany was that I became a lifelong learner at UH.
Are you still learning new things on the saxophone even now, at this point in your career?
Of course! I mean that's one of the beautiful things about music; it is really never ending. You don't just achieve something and you've made it — you grow and learn and develop every day. I have new discoveries or I work with new artists who challenge me… or I work with new composers who are writing new pieces. That's the unique challenge of new music — you don't have any reference for how the piece is supposed to sound, so it's up to you, as the musician, to develop an interpretation of the music.
How do you feel about all the changes on campus over the past few years?
I think it's great to see. When I first came to UH in the late 1980s, it was very much a commuter school. But now there's so much more to campus life and all the new facilities. There are things you can find to do anytime. My oldest daughter goes to school at UH, and every now and then she'll come to performances or we will get lunch. She really enjoys living and being on campus.
What advice do you have for current UH students?
I would say, first of all, not to waste your time at that stage in your life when you're a student because you have the least amount of responsibilities. Take advantage of that, and make sure that you use your time wisely to focus on your studies, your career path and, also — network! You never know the people who you are studying with, where they're going to end up. I go all over the world and meet people who I went to school with, so I have a lot of professional contacts I made at school.
Know a Cougar we should profile? Contact us at lunarcougar@uh.edu! To read more great alumni and donor profiles, or to make a gift to UH, visit the University Advancement home page.