Cynthia Oliver Coleman, P.E. ('71)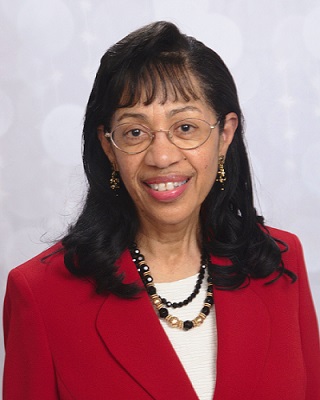 Cynthia Oliver Coleman, P.E. ('71) spent her 33-year career at Exxon Mobil where she held positions in gas engineering, reservoir engineering, engineering applications, engineering recruiting, and engineering information systems. She was first in her family to graduate college, and the first Black woman to receive a degree in chemical engineering from the Cullen College of Engineering (CCE). Now, she is passionate about mentoring CCE students as they make their way into their professional lives. As a donor, she supports a wide variety of UH initiatives, from the Women in Engineering program to multiple student scholarships, and is a member of CCE's Campaign Committee for UH's "Here, We Go" $1 billion campaign as well as an Alumni Association Foundation board member. She lives in Houston with her husband, Leonard J. Coleman ('70), whom she met while they were both UH students.
Are you originally from Houston, and what initially brought you to UH?
Yes, I am originally from Houston. I grew up in Third Ward, and I have lived somewhere in the Houston area all my life.
Engineering is what initially brought me to UH. My parents were not able to attend college, but they always encouraged me to get good grades in school so I could get a scholarship. They knew that if I obtained a college degree, I would be able to have a lot better job than they ever could.
As I was growing up, Texas Southern University was the only college I knew I could attend because it was the only Black college in Third Ward. In my junior year in high school, I just happened to hear about engineering. When I realized that I could not obtain a chemical engineering degree from Texas Southern University, I started looking for another college. Then I found UH that had recently become integrated, and that I could study chemical engineering there.
Was there a specific "aha" moment during your studies at UH that has stuck with you?
The "aha" moment for me was on my graduation day when all of the emotions of graduating in the top of my class and securing a top job — at Exxon, which was then Humble Oil — made me realize that engineering was full of opportunities for women and minorities. This was so very different from when I entered UH at a time when women and minorities were discouraged from pursuing an engineering degree because nobody would hire them. My "aha" moment has stuck with me ever since graduation day. I have continued to tell all students I meet about engineering, and I especially tell young women and minorities about engineering because they are less likely to hear about it.
Can you talk a little bit about why is it particularly important to you to support other women and minority engineers at UH?
I am very passionate about supporting the woman and minority engineering students at UH. I remember when I was the only woman — as well as the only Black person — in my engineering class, and how I really wanted to see and talk to a woman engineer. I never had that opportunity at UH, so after I graduated and became an engineer, I wanted to give to others what I wished would have been available when I was a student at UH.
Even though I graduated magna cum laude and was one of the first two women, and also the first Black woman, to earn a UH chemical engineering degree, I remember how it would have been so very helpful to connect with other women in engineering on my journey to graduation. Before there was a Women In Engineering Program at UH, I encouraged many UH women engineering students when I was a recruiter on the Exxon UH Recruiting Team. I also encouraged both women and minorities when I was the coordinator of the Exxon Minority Engineering scholarship/intern program, and mentor for summer interns at Exxon.
Since the UH Women In Engineering Program has been established, I have volunteered as speaker, mentor, workshop presenter, donor, advocate, and sponsor. It is so important that UH women engineering students receive the extra support only woman engineers can provide because we women engineers personally know the challenges unique to women and how we overcame them to obtain our engineering degrees.
Why have you chosen to stay involved with UH, both through your giving and your volunteerism? In other words: why are you proud to be a Coog?
I am so proud to be a Coog because there are so many important parts of my life that are a result of UH. I am forever grateful for UH being a university where I could achieve more than I ever expected possible.
My UH engineering degree changed the entire trajectory of my life from what it would have been. It enabled me to realize my parents dream for me to have a lot better job than they ever could. It enabled me to help my younger sister — Patrice O. Yarbough ('80, Ph.D. '85) — pursue her dreams at UH. It enabled me and my husband to help our daughter, Kelly Coleman, M.D. ('98), pursue her dreams at UH. It enabled me to be in a position to give back in a big way to help other women and minorities pursue engineering.
You are a member of CCE Campaign Committee, as well as the UHAAF Board — what does the "Here, We Go" campaign mean to you, as an alumna and donor?
The campaign is personal because I have personally benefited from what the CCE has enabled me to achieve as a chemical engineer. Now, I feel that it is time for me to give back so the CCE can enable many more students to become engineers who will solve important problems and make our world a better place. The campaign is extra important because the CCE is one of the major colleges at UH, so the success of the CCE campaign will help in a major way the overall success of the UH campaign.
What would you say to others to encourage them to get involved with UH, whether through volunteerism or giving?
This is such a great time to get involved with UH, whether through volunteerism or by making a donation. UH has made us proud, and it continues to make us proud as it strives to become one of the nation's top universities.
Know a Cougar we should profile? Contact us at lunarcougar@uh.edu! To read more great alumni and donor profiles, or to make a gift to UH, visit the University Advancement home page.