Amy Davis ('98)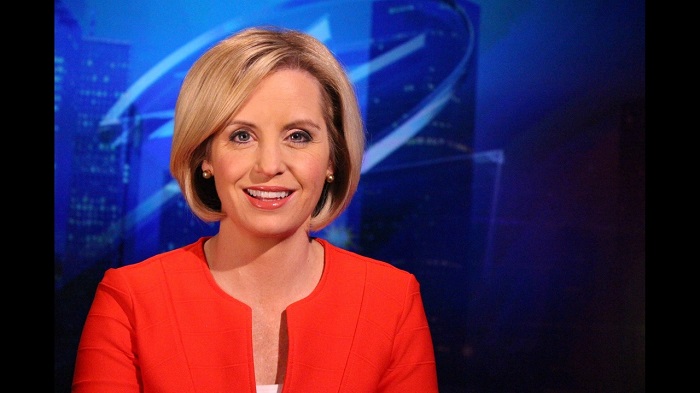 Emmy-award winning reporter Amy Davis ('98) is passionate about helping people, so it's no wonder she is the winner of the Houston Association of Certified Fraud Examiners 2016 Global Fraud Impact Award! After Amy started her TV news career as an intern at KPRC 2 News, she went on to work as an anchor and reporter in Beaumont, Asheville, North Carolina, and San Antonio before she came back home to KPRC 2 in May 2005. She lives in Houston with her family. 
What inspired you to pursue a career in television journalism?

I fell in love with public speaking in junior high when I discovered Speech & Debate; but it wasn't until high school that I developed an interest in news reporting. I specifically remember watching Shara Fryer and Dave Ward on the 10 o'clock news and thinking "I could be a TV reporter. I bet no one has thought of that!" About two years later at UH freshman orientation, I realized how wrong I was when half of the auditorium stood up as prospective journalism majors!
What is your favorite kind of news to cover?

I love investigative reporting, uncovering wrongs, exposing injustices and helping to right them or empowering others to take action. But, not every story I do is investigative. Whether I am doing a light-hearted product review or an in-depth investigation on a criminal enterprise, my goal is to always provide some useful information in every story I tell so viewers won't feel like I wasted their time.
You're very active on social media and responsive to your audience; why is that important to you, and in what other ways has TV journalism changed since you began your career?
Sometimes I wonder how I covered news without Facebook. Social media makes it so incredibly easy to find people on deadline. I can learn anything about anyone in minutes. I also love social media for the instant feedback I receive from viewers. I can do a story about a defective product and get dozens of shares. Within hours of broadcasting a story in Houston, I might hear from consumers, victims and attorneys across the country. That makes it much easier to establish patterns and really broaden a local story.
What do you like best about living in Houston? What was your main motivation to return after working elsewhere?
What's NOT to love about Houston? Okay — the heat. Everything else makes this city easy to love. People are friendly. The cost of living is low. You can find almost any kind of food you want 24/7. Every commute to a news story triggers a childhood memory for me. My family is here. I love that my children can have sleepovers with their cousins and make their own memories here.
What was the defining factor in your decision to enroll at UH?
Most of my friends from my high school went to A&M or UT, but I knew my opportunities to get experience in television would be greater in Houston than in smaller cities. They were. I volunteered for a small television station, hosting its community affairs program while I was a sophomore and junior at UH. After my internship at KPRC, I stayed on as a news desk assistant for the remainder of college.
How do you use what you learned at UH in your life now?
I learned the basics of journalism writing for The Daily Cougar. While it wasn't all hard hitting work, the interplay of reporter and reluctant witness, reporter and tipster, or reporter and uncooperative authority is usually the same, no matter the story. Understanding those relationships and how to make people feel at ease or convince them to talk comes from experience. I have built upon the fundamentals from The Daily Cougar; and I use that training every day.
Did you have a favorite professor or class at UH, or any other favorite UH memories?
It's hard to pick just one favorite. I had so many great professors, and they were all so different: Ted Stanton, Dr. Fred Schiff, Dr. Beth Olson. Each of these professors was so passionate about the industry, and their excitement was contagious.
My favorite memory, though, was when Channel 2 anchor Bill Balleza wrote a note to my Spanish teacher, asking her to excuse my tardiness. It was my last semester of school, and I worked 3 a.m. to 8 a.m. on the news assignment desk at KPRC before my first 9 a.m. Spanish class. I was inevitably late every morning making the drive in rush hour traffic from southwest Houston to the main campus. My Spanish teacher told me if I was late one more time, she would drop me from the class. I shared the story with Bill Balleza when he asked me how school was going. Minutes later, he gave me a handwritten note on his fancy "BB" stationery, explaining how hard I was working at KPRC, and asking my professor to please excuse my tardiness. Fortunately, I was not dropped from the class!
What you been back to campus recently, and what is your impression of UH's future and President Renu Khator's vision?
The campus has changed so dramatically since I graduated in 1998, I sometimes get turned around when I go back for work. From the athletic center, the new stadium and parking garages … the new buildings are just the physical evidence that Houston is investing in this gem. I am so proud that UH secured Tier 1 status, and that would not have happened without President Khator's vision and tenacity.
What advice would you share with current or prospective UH students, or aspiring journalists?
Keep moving forward. Don't be afraid of change. Embrace all that UH and Houston has to offer. Journalism students in Houston are so fortunate that there are so many opportunities available to them that students from other campuses don't have. When students go back to their small town campuses for the fall and spring semesters, there are at least a dozen media outlets in Houston that would love the help of an aspiring journalist. Find them. Reach out. Make connections.
Know a Cougar we should profile? Contact us at lunarcougar@uh.edu! To read more great alumni and donor profiles, or to make a gift to UH, visit the University Advancement home page.