From the Army to the Classroom, One Cougar Alumnus Serves His Community
By Jeff Sutton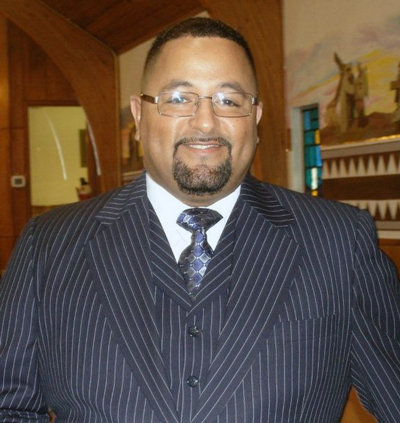 Kirk Chargois ('03) has always been one to chase, and achieve, his goals. Those goals have led him to join the United States Army, to earn multiple college degrees, practice law and teach middle school in the neighborhood where he grew up. Through all of that, a desire to serve has been a constant.
When Chargois was 18, he made the decision to join the army. "I was sick and tired of school and I didn't feel like I was ready for college," he said. "I just didn't feel prepared. My goal was to jump out of airplanes, so I went airborne." He spent four years as a member of the 82nd Airborne Division.
After his time in the army, he returned to his hometown ready for school and he enrolled at the University of Houston. During the ensuing 12 years his education at UH would start and stop multiple times while a member of the US Army Active Reserve, working for the Harris County Sheriff's Office, getting married and welcoming two children to his family.
After earning his bachelor of arts in History in 2003, it was time to take on the next goal: becoming a lawyer. He resigned from the Sheriff's department and devoted himself full-time to earning his J.D. from the Thurgood Marshall School of Law at Texas Southern University. He recalled, "I clocked in and I worked all day studying. Friday afternoons were family time, Saturday morning I was right back at it."
His hard work and dedication paid off when he took the Texas Bar Exam in February while still in school. He received word a few days prior to his commencement ceremony that he would graduate a licensed, practicing attorney. Chargois mused, "I graduated on a Saturday and on Monday I started working. I haven't taken a vacation since."
After seven years as a licensed lawyer, Chargois was ready for his next challenge. "I always wanted to teach," he said. "I went to Teach for America because that was the fastest avenue I could get to a school I would want to work in." With the knowledge that he wanted to work in an urban school, he jumped at the opportunity to return to the Sunnyside neighborhood where he grew up, accepting a position at Woodson Middle School teaching eighth graders.
Aside from crediting a family history of service, Chargois added, "I have a big heart for kids. I love teaching. It satisfies something in me that's always been there, to make a difference in kids' lives. I feel pride when some of the kids who people would have normally cast aside see potential in themselves. If I can be a part of that, and I see that I am for some already, that's my real motivation."
Chargois cited a 2013 study that ranked Sunnyside, where he spent his youth, the sixth most dangerous neighborhood in the nation. He sees a neighborhood that mostly resembles the one he remembers, albeit with some real differences. "It's still quiet, during the daytime. At nighttime, it's a different story." He uses that familiarity to relate to the students he teaches, giving him the ability to say "Look, everything you have to say as far as excuses, I'm not going to listen. I grew up two blocks from Worthing High School, and I saw the same things you see."
He notices how students react to their experiences, explaining that "they really appreciate doing things, anything. Field trips? They are totally engrossed in a field trip, because they haven't been exposed to a lot. They appreciate when you show true involvement, and they reciprocate."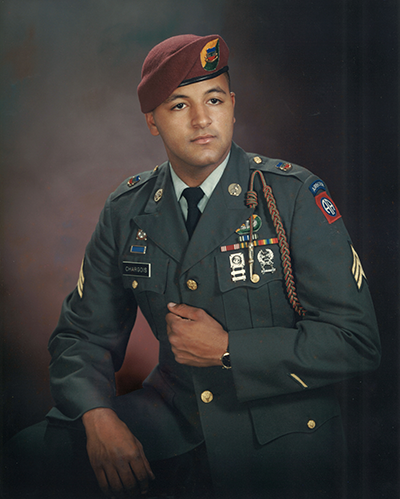 When talking with Chargois, it's clear his time at UH played a strong role in how he approaches teaching. He spoke fondly of the impact his professors had on him, adding, "I had great professors. I really enjoyed my experience at UH because I saw professors like Dr. Philip Howard and Dr. Sarah Fishman who were there to challenge students and not just be there for the sake of it. Once a professor or teacher sees your interest in learning, they'll make the effort to push you and help you. I had that experience at UH."
While spending the last two years teaching, he has also maintained the law practice he built. He has continued doing transactional work, including estate planning, probate, business transactions and contracts while teaching full time, saying, "I don't sleep a lot."
With plans to take on teaching beyond the two-year term with Teach for America, Chargois wants to remain involved with AmeriCorps even after he finishes teaching. Whatever this dedicated Cougar decides to add to a list that includes army veteran, peace officer, student, lawyer, teacher, and father, it's sure to involve being of service to his community.