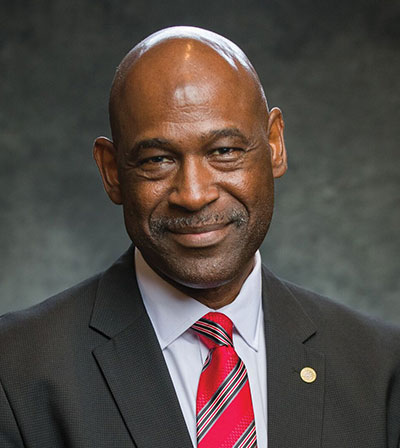 It's hard to believe that we are already approaching the end of the Fall semester and the end of 2018. I'm honored to be serving as your President of the UHAA Foundation this year and it's shaping up to be another eventful year of milestones on campus.
First and foremost, the University of Houston Alumni Association (UHAA) continues to engage us in many exciting events, with countless opportunities for alumni involvement. I was honored to serve as a guest speaker in the UHAA Cougar Connection Series in September, but also welcomed our guests to numerous events and meetings in the past 60 days. I want to thank the over 350 volunteers whose leadership is taking our 45 alumni associations to the next level this year. With the leadership we have in UHAA, we are growing very rapidly and embarking on a new strategic plan for the next five years.
As you know, the next big thing at UH is the launch of the College of Medicine. This unprecedented undertaking will arm tomorrow's physicians with the medical education necessary to deliver value-based primary care. As Cougars, we have joined forces as a united front to create positive change many times. One of the ways that we as alumni can affect this effort is to be sure and make our voices heard when the time is right, to be sure the support for the College of Medicine continues at the state and national level. Be on the lookout for correspondences from our team at UHAAF on how you can be helpful in the next few months. Much like the Prop 4 vote in 2008 and the petition that helped us protect our territory from other universities expanding into Houston, we need our collective voices to be heard in the early part of 2019. It will be one of the most important things we can do as alumni in the Spring. So let's get that Cougar army ready to go!
And finally, as we near the holidays, I want to thank you for all you do for UH and hope that you take the time to reflect on the blessings we all have as a part of this special University. Enjoy your time with your family at home, and I hope you can join your Cougar family this winter, as well. All the best and Go Coogs!
BRENT CHINN (FS'82)
President
University of Houston
Alumni Association Foundation Board