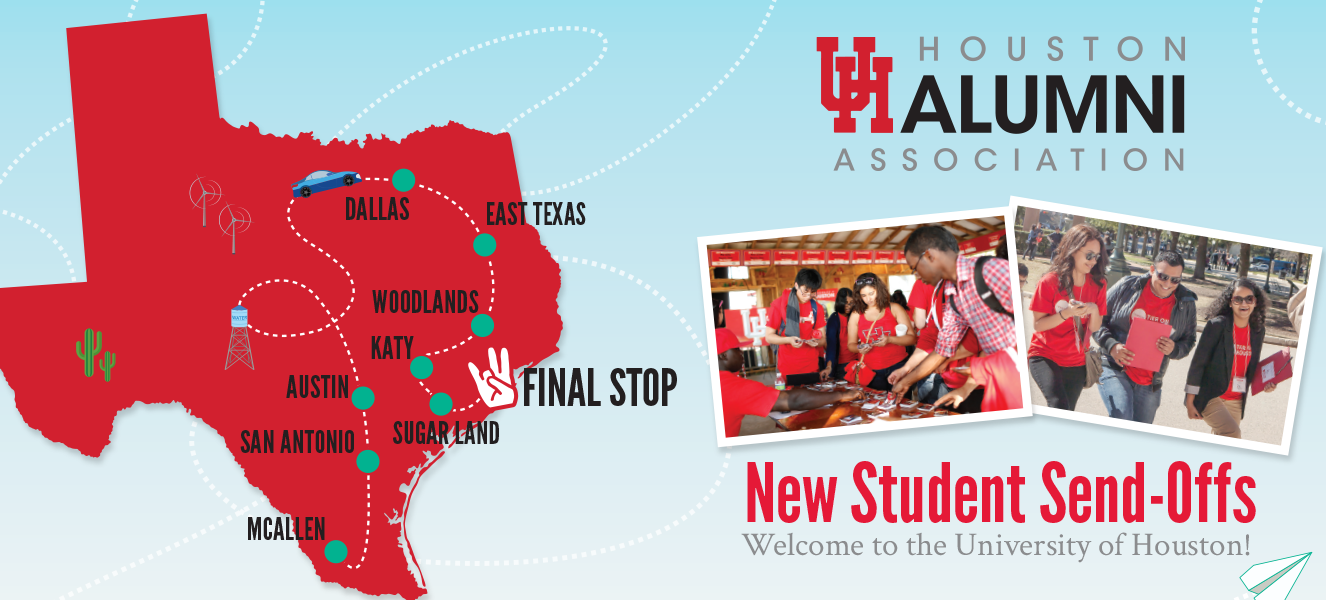 By Sarah Hill
New Student Send-Offs are parties thrown by alumni in conjunction with the Office of Admissions to welcome and help prepare the next generation of Cougars for a  new chapter in their lives. Below are two examples of alumni who host these send-offs and share their UH knowledge with incoming students. Their experiences at UH impressed them so much, they're ready to initiate young Cougars as they navigate excelling at coursework, living on campus and learning other new life skills.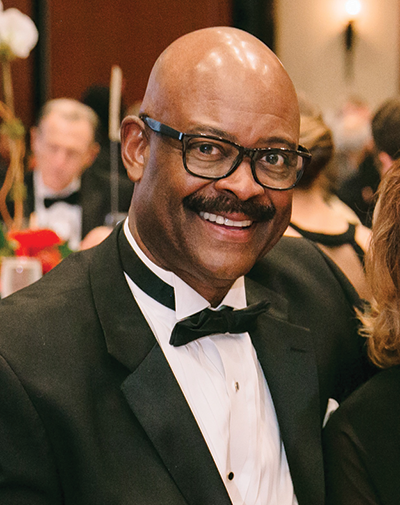 Wayne Luckett ('74) has an overview he provides to incoming freshmen at New Student Send-Off events in Katy and Sugar Land, but he believes the University of Houston makes listing the long litany of accolades easy! "I tell them what to expect — they're in this transition in their lives… they are preparing to have more independence, making more decisions, getting ready to start their journey as students!" he says. So he always highlights UH being a Tier One university and now has added that UH boasts a Phi Beta Kappa Society chapter. He mentions UH's American Athletic Conference championship and the Chick-fil-A Peach Bowl victory, as well as the leading research the University engages in, the community-based medical school that is coming soon, and the more than $5.3 billion impact that UH has on the Houston economy each year.
He strongly believes that school spirit starts before a student becomes a freshman, so he builds on that momentum — teaching the Cougar hand sign to the young people who gather to ask questions about UH traditions, facilities and courses. As Wayne puts it, they are there with their parents to be "welcomed and congratulated" for joining the newest class of Coogs.
Many of their questions involve asking what it's like to live on the UH campus. Since Wayne had the experience of living on campus when he was an student, he regales them with stories of networking and socializing in the Student Center. Now students have a completely newly refurbished Student Center, modern residence halls, bookstores and food courts to navigate, and Wayne makes sure they know how fortunate they are to enjoy such amenities.
"I want to leave a legacy for the next generation," muses Wayne. By encouraging young people who are new members of the Cougar Nation, he is doing just that.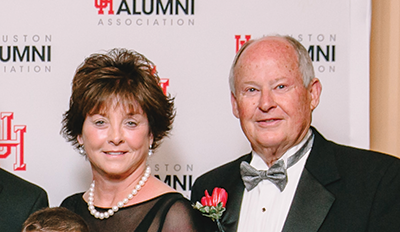 Dale ('70) and Nancy Lowe have lived in downtown Austin for more than 40 years and their 33rd floor condo has a brilliant, panoramic view. "It is a very vibrant city, very much directed at young people with interests in music, the arts and university life. It's a great place to live!" Dale gushes. They have hosted five New Student Send-Offs over the past seven years!
Each time, more than 30 accepted UH students gather, with their parents, at the Lowes' beautiful home. "Most of the students who attend are planning to live on campus. Just as you would expect, the parents ask a lot of questions about UH … and we try to make the event very informative since their son or daughter will be going to college away from home." This is significant because most of the Travis County and Austin-area freshmen attending University of Texas do not live on campus. Not that he is saying anything against his wife's alma mater, but he does add that: "UH provides new students with the opportunity to go to college and live for the first time on their own." He finds this important to the overall experience of being a college freshman.
The native Austin-ites are a bit nervous when they show up at the Send-Offs, but that energy morphs into a more relaxed feel in just a few minutes. "There is definitely an excitement in the air about attending the University of Houston, especially from the new students," Dale says.
The new students mingle with the Lowes, each other and other alumni. "New Student Send-Offs provide new students with insight into the programs available at UH — while interacting with UH alumni. Usually, we invite other alumni who now live in Travis County to attend these functions."
Dale is proud to be an alumnus of UH and his wife is definitely on board! Dale remembers: "For me, attending the University was great, even though it has been almost 50 years since I graduated!"