Our national alumni associations have plans to bring their UH pride to major cities across the U.S.! Read on to see how these fellow Cougars plan to "Paint the town RED!"
Want to get involved?
Learn how you can connect with UH alumni in your area by contacting Joe Rera, Alumni Relations Program Director, at jfrera@uh.edu.
---
How do you plan to "Paint your town RED"?
New York
We are going to Paint the town RED on Broadway! Our NYC Coogs are going to support fellow alumnus Jim Parsons ('96) on Broadway, as he stars in "Boys in the Band," on July 17. We want to help Cougars connect and feel supported no matter where they are! If you want tickets to the event, please visit www.houstonalumni.com/events.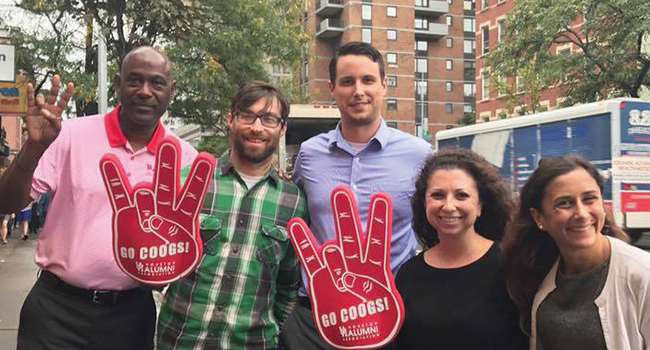 Denver
We have been experiencing major momentum in Denver! Our events have been filled with new and familiar faces each and every time! The next time we will paint the town RED, will be when we head to Coors Field to watch the Astros take on the Rockies. If it's Houston-related, that means it's home-related, so the Denver Coogs will be there LOUD and PROUD!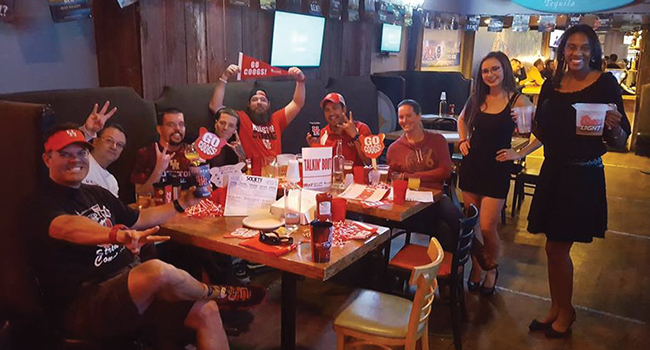 Los Angeles
We have new members who are fired up about bringing Cougar pride to L.A. Our alumni mixers are becoming a staple in the area. Now, we're showing up at sporting events together and hosting receptions. The SoCal Coogs are here to stay!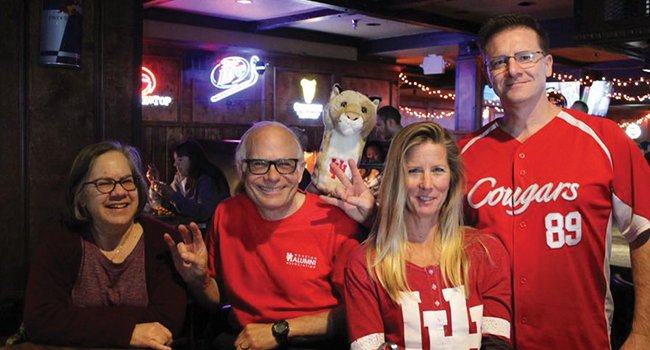 Washington D.C.
There's a particular energy you feel in the nation's capital. We wanted the Cougars to contribute to that energy. An inaugural event, a re-introduction to the UH alumni community here in D.C., is coming up this spring. We couldn't be more excited to bring together alumni from the Washington D.C. area!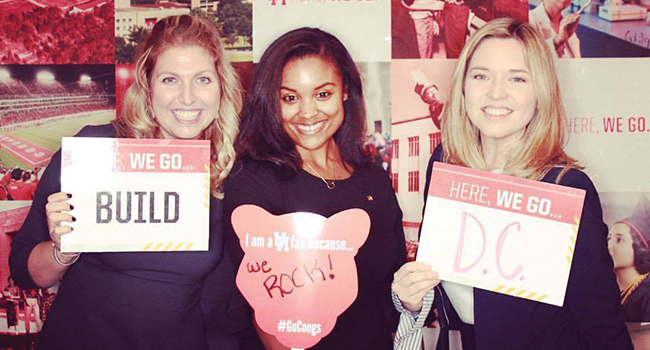 Dallas
Thanks to the visit from President Renu Khator in late 2017, we've received so much interest in joining our chapter. The level of interested Cougars caught us by surprise – but it's clear Cougar Pride across this country is real. We recently celebrated our first sold-out event – how about that for "Painting the Town Red"?! We have big things planned – be on the lookout for Coogs in Dallas!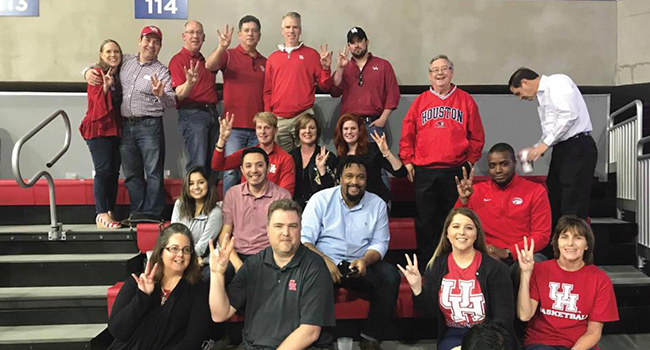 Austin
Some may think of another color when they arrive to Austin. But the only color that matters is RED. Watch parties, meet-ups and tailgates are in store for the Coogs in Austin. We are kicking off the spring event season on April 24, when UH baseball takes on The University of Texas.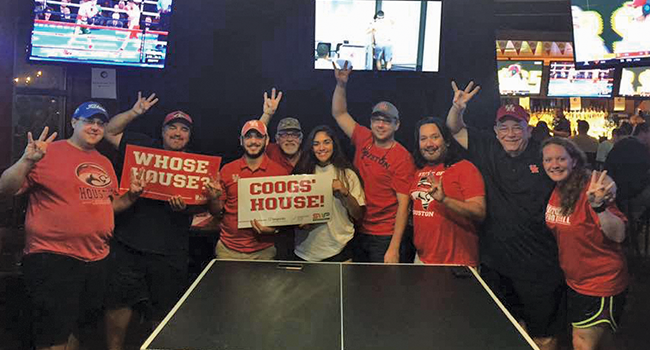 ---
For more information on how get involved with these groups or others, please visit www.houstonalumni.com
Upcoming UHAA Events
April 11 – Technology: Meet the Alumni – Cyber Security
April 14 – Delta Upsilon Alumni's 45th Anniversary Formal
April 19 – Fort Bend Alumni's Thirty Thursday
April 24 – UH @ UT Baseball Game and Austin Alumni Reception
April 25 – Bauer Alumni Top Golf Tournament
May 17 – Tech Thirsty Thursday
May 17 – Fort Bend Alumni's Thirsty Thursday
May 19 – Red Dinner III
June 7 – Engineering Alumni Gala
July 17 – Jim Parsons on Broadway: Boys in the Band