Failure Is Not an Option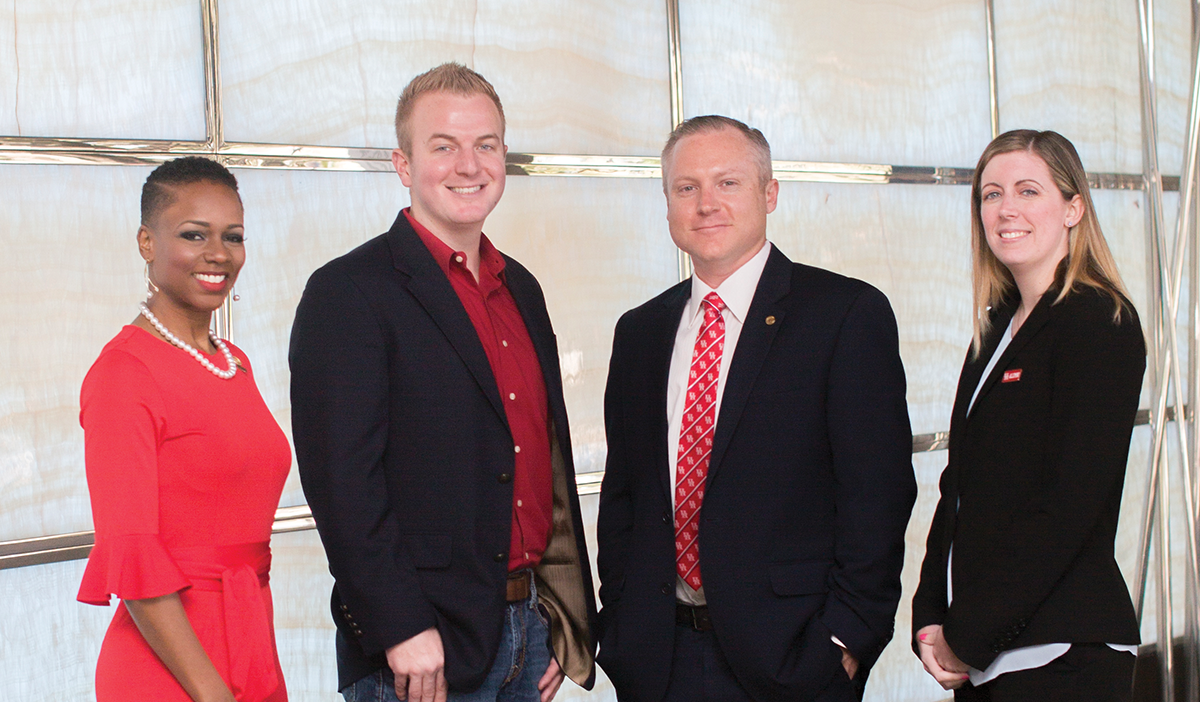 In 2017, the University of Houston was featured in Princeton Review's "Colleges that Create Futures: 50 Schools that Launch Careers by Going Beyond the Classroom." In the report, UH graduates are among the most upwardly mobile in the United States. We recently caught up with four UH Alumni who fall into this category; not only for their success but for their determination and resolve to create a legacy that is defined by their own set of rules in a relatively short period of time.
Gathered in a Hilton College Hotel meeting space on the University of Houston campus, the four young, successful UH alumni sit quietly. Then:
"The campus looks incredibly different. The Hilton hotel was just being built when I was graduating, around 15 years ago," remarks Ryan Baird ('01), President of Yellow Rose Distillery.
"UH is unrecognizable – in just the seven years since I've graduated," says Austin Elrod ('11), the youngest of the group.
The conversation continues, and introductions are made.
"So, you're an attorney?" asks Jennifer Keese ('05), an autism specialist who provides services to children and adults, of Tamecia Glover (J.D./M.B.A. '12), a former Student Regent – now attorney.
"I enjoy it. There's something different every day," answers Glover, smiling. Keese responds by giving her a little round of applause.
All four of them deserve a round of applause – they constitute 2018's Four Under 40. None of them have allowed themselves to fail. Their determination shows through in their stories, and their grit is only outweighed by their pride for their alma mater. Their trajectory is unstoppable, and they owe their many and varied successes – both career and personal – to the University of Houston.

A Team Player
Austin Elrod ('11)
"I'm proud to be someone who represents UH to the best of my ability."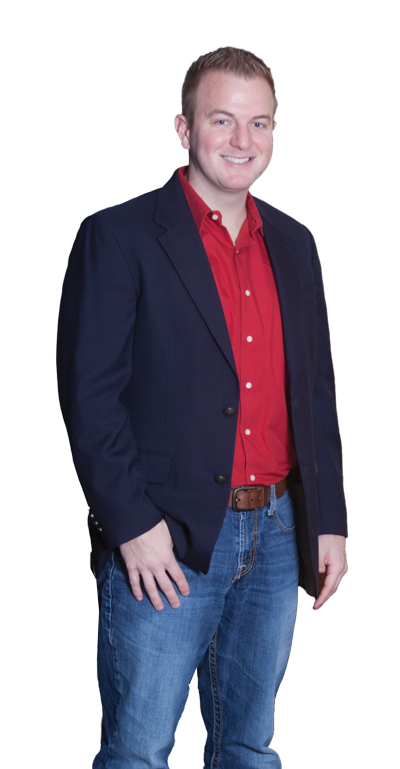 When you display honesty, a strong work ethic and a positive attitude every day, you are considered a team player in Austin Elrod's ('11) book. And teammates are something this former Cougar football player knows something about. "I keep in contact with many of my former players, more than I can count," he laughs. "I had teammates from all over the world when I was at UH, because Houston, in general, has all sorts of people, and UH specifically is so diverse." Elrod admits that his team was, thankfully, oblivious to social injustices like discrimination.
"Whatever walk of life you were from, we were a brotherhood. At the end of the day, we were all just Coogs." Elrod credits his fellow teammates during those crucial years with propelling UH Athletics to where it is today – with the TDECU Stadium and spirited legions of fans.
Elrod's strong worth ethic has served him well, and as the youngest member of UHAA's Four Under 40 feature, he says his goal has always been – and still is – to be a millionaire by 30. Among Elrod's businesses is Pest Force, a pest control company with locations in Dallas/Fort Worth, the Houston area and most recently, New Braunfels. Elrod says friends call him up and ask him for his secret to success: "I shake hands and I network. Don't be timid – take that leap of faith."
When asked about the future, Elrod wants to maintain his competitive edge. "I want to be a good role model," he says. Elrod does business with UH and actively recruits UH alumni whenever he can. As a former recipient of the Cougar 100 Award, Elrod takes advantage of the networking opportunities available. "It gets bigger every year," he says. And that's an opportunity, just like the many that Elrod has jumped on over the years to grow his brand.

Fast Track to Success
Tamecia Glover (J.D./M.B.A. '12)
"My biggest piece of advice to students and young professionals is to treat your career like your name is on the building, so to speak. Even when you're working for someone else, work just as hard as
if you were working for yourself."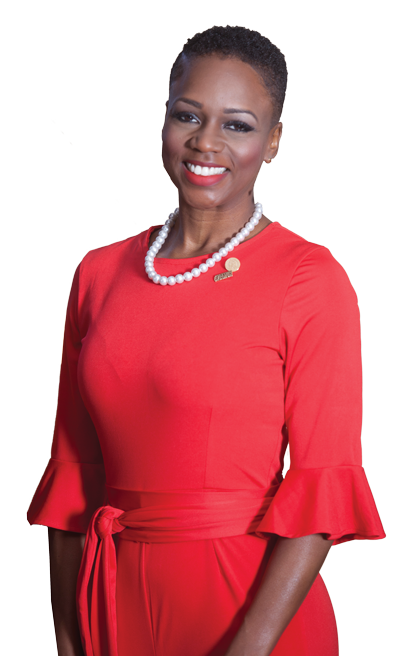 President of the UH Law Center Student Bar Association, UH Law Center Student Ambassador, president of the Black Law Students Association, Graduating Class Speaker — Tamecia Glover's (J.D./M.B.A. '12) college accolades are stunningly impressive. As the first governor-appointed African-American Student Regent for the University of Houston System, Glover has championed for diversity and spearheaded initiatives such as rallying for student financial support of TDECU Stadium.
From a personal and professional growth standpoint, the year Glover spent as a Student Regent was an amazing year. "I really enjoyed learning new things, as well as the experiences I had and people I interacted with – like then Governor Rick Perry, Chancellor and President Renu Khator and the distinguished group of UH System Regents I worked with. I appreciated the respect they gave me and that they valued my opinions."
Glover now works as an attorney for Fort Bend County, representing the county in a wide range of civil legal matters. The path she took was not straightforward or without its challenges. Glover came from a single-parent household, and she knew that if she was to attend college, it would be up to her to finance it.
Determination and a generous scholarship fueled Glover's intense undergraduate program where she studied accounting and political science and also cultivated great leadership skills. After beginning her career as an accountant, Glover decided to return to UH for a dual law degree and M.B.A. Glover credits the dual degree program as providing invaluable skills while saving her time and money. Drive and determination allowed Glover to complete a four-year degree program in only three years.
Why would a lawyer want a business degree? "With the M.B.A. degree, you are extremely valuable to your clients if you understand their business and can speak their language," Glover explains. Glover still communicates with many of her former professors who she credits for her professional and personal success. "Get a mentor," she advises "Get more than one!"

Inventive Determination
Ryan Baird ('01)
"Think broadly when you think about a career. Don't specialize too soon. Variety is fundamental for your career path and people respect you when you can do their job well."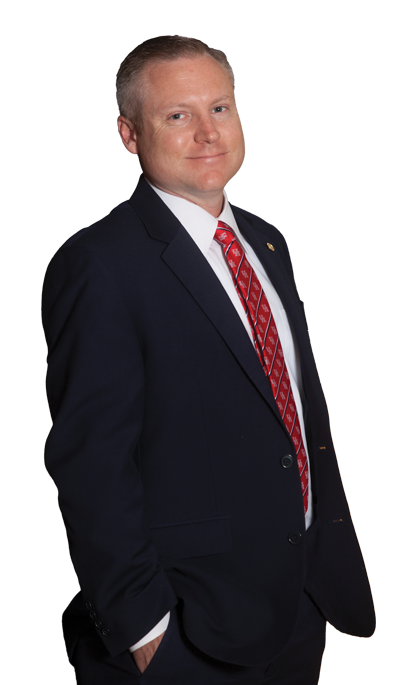 Technologically– savvy from a young age, Ryan Baird ('01) graduated from the University of Houston with an electrical engineering degree after taking a variety of classes as diverse as computer science and music appreciation. "The professors at UH really cared about us," Ryan remembers.
A well-placed internship at a large tech company landed Baird a comfortable, corporate job after graduation. During a merger, several of his friends lost their jobs, prompting Baird to consider an entrepreneurial path. After moving into a variety of sales and marketing roles in the semiconductor business, Ryan ultimately decided to make the transition by opening the first-ever distillery, Yellow Rose, in Houston, Texas with a few friends.
Whiskey is the name of the game — whether it is American, Rye or Bourbon whiskey. Baird and his fellow co-founders knew very little about distilling in the beginning, but no one in Houston was in the spirits market back then. The climate – both physically and metaphorically – was right for their business. Though setbacks abounded at first, this only strengthened Baird's resolve, and the business, named for the "Yellow Rose of Texas" and inspired by the legend of Sam Houston at the Battle of San Jacinto, began to grow quickly.
"Lots of good Texas schools don't support entrepreneurship to the degree that UH does," Ryan says of Cougar 100, which recognizes the fastest growing Cougar-led or Cougar-owned businesses in the world. Number 10 on the Cougar 100's 2016 list and number seven in 2017, Yellow Rose has taken the industry by storm with its delicious and meticulously-aged product.
Baird looks forward to hiring more UH graduates in the future and hopes to expand his product to over 20 international markets by the end of next year. Even with his early success, Baird is humble and describes Yellow Rose's impressive growth as a bit surprising. Baird's advice to UH students? "Learn to learn. And learn to sell."

Helping Kids Connect
Jennifer Keese ('05)
"UH gives hope. Hope drives it all."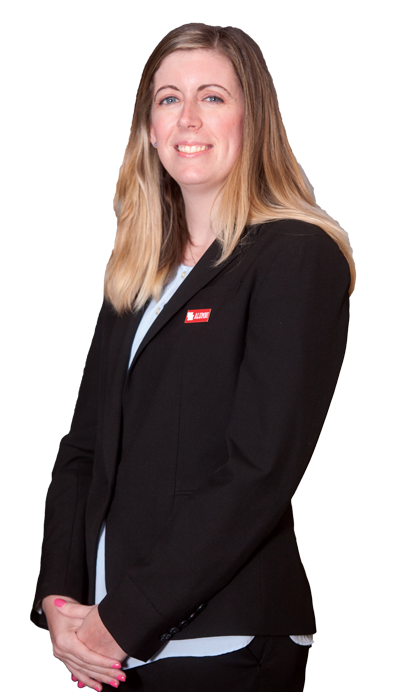 Jennifer Keese ('05) is concerned with paying it forward through her ethical, child-focused practice that specializes in integration techniques for those suffering from autism. "University of Houston was the beginning of everything for me," Keese reminisces. The No. 1 winner of the Cougar 100 for three years in a row, Keese, through Applied Behavioral Analysis (ABA) Therapy, is helping children relate to environmental changes, motivating those with autism to learn and be empowered. With clients all across the state, "Concept Connections," which Keese started after receiving an advanced degree from the University of North Texas, engages with autistic children and adults within its centers, in private homes, in schools and soon, in its own stand-alone private academy.
After registering for an elective in behavior modification psychology from UH's Gerald Harris, Ph.D., Keese knew something was about to change. "Everything in me knew this would be my path," Keese remembers. A strong drive to help those in need and the example from her own father contributed to where Keese is today. "My father was a self-made, self-educated man, and he taught me to take pride in every job I ever had. My father, Ken Juneau, knew the value of hard work and sacrifice and did it all without a complaint."
Keese came from a modest background but took education very seriously. "I am humbled, honored and proud to be called a Coog, and to be among the ranks of those who will fight for their education and the education of others," she says.
In addition to her running her own business, Keese mentors similar clinicians in Brazil and does charity work – such as volunteering to house displaced children after Hurricane Harvey. "My hometown was underwater. Children, my clients, were feeling unsafe in their hotel rooms after the hurricane and without their comfort items – we opened our centers and had kids sleeping on the floor."
Through this drive and determination, Keese remains committed to serving others and making the future brighter for everyone who comes into contact with her.