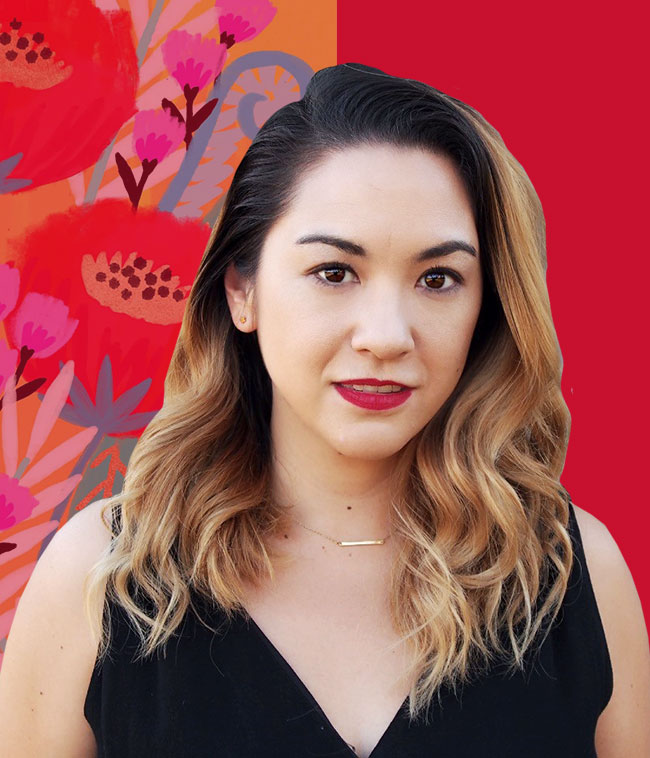 Featured Writer
Making connections of any sort can be difficult. And even more complex in a huge, sprawling city such as Houston. Aja Gabel, (Ph.D), graduate of the Creative Writing Program at UH, tells us a little about her first impression of our city and gives us a glimpse into her new novel, 'The Ensemble," including how the power of connection impacts its characters and experiences.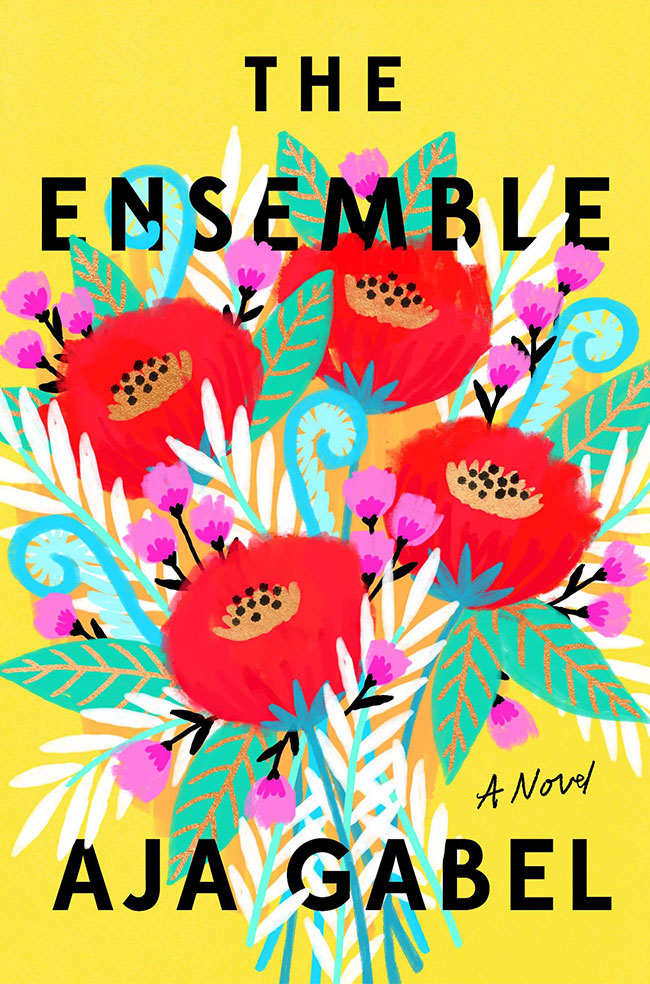 I arrived in Houston in 2010, steering the biggest U-Haul I'd ever been in, towing my car, trying to navigate I-10 through a sheet of tears streaming down my face. I felt disconnected, an island of a person, shifting in the sea. I'd left an important phase in my life in small-town Virginia, and I was driving into something totally unknown and seemingly very difficult: the wet heat of a sprawling city, a cohort of unfamiliar, ambitious people, and the prospect of a five-year PhD program.
Here's the thing. The heat was oppressive, especially for a runner like me. The people were ambitious, some of the cleverest I've ever met. And the program was relentless. But how I forged ahead in those challenges defined me. I ran my first marathon in Houston (yep, in the humid rain). I felt spurred on by my cohort's intellectual muscle — we could be a part of something big, together. And the difficulty of the program eroded me, but it shaped me into the kind of person I hadn't known I could be. Someone who isn't afraid of challenge, who thrives and performs under pressure.
I owe that evolution to the community I found at Houston, women and men who were interested in books and sentences; a diversity of voices and backgrounds and futures. And perhaps most unexpectedly, I've become that person because of my connection with the city, too. Its own diversity — of landscape, people, values, food — infused and permeated me. I find myself craving that multitude everywhere I go now.
Aja Gabel on her new novel, "The Ensemble":
What inspired you to write "The Ensemble"?
I wanted to write the kind of book I wanted to read — something about forged family and all different types of intimacy. I also wanted to see that in the context of classical music, and I couldn't really find that out there. So I just made the thing I wanted to see in the world.
Are you a musician like the main characters in your novel?
I played cello pretty seriously for about 25 years, though not professionally, like the characters in my novel. I studied privately, and even though I went on to become a writer, I always maintained chamber music playing. There was something about it that was life-giving, making music in a room with other people, just for the sake of making it. I liked that it was completely different from writing, too. It engaged a wholly different part of my brain.
What was your most memorable moment while getting your Ph.D. from the Creative Writing and Literature program at UH?
Probably the day I defended my dissertation, and my committee chair, the writer Antonya Nelson, told me, "This a real novel. You've really done it." I was so proud in that moment, because I love and respect her writing so much, and she was recognizing what I had produced as belonging to the family of what she produces.
"I owe that evolution to the community I found at Houston, women and men who were interested in books and sentences; a diversity of voices and backgrounds and futures."
What do you enjoy about living in L.A.? What was your favorite part about living in Houston?
What I love about L.A. is similar to what I loved about Houston—they both made me realize I'm a big city person. They're both so large and sprawling that anything you could want, any kind of environment or community, is probably within these city limits.
It's easy to find a new experience or a new street and get lost in it. Same with Houston. Houston was just so many things, so many types of people and landscapes. And for someone like myself, who gets bored easily, that was a godsend. I have to say L.A. does have nicer weather.
Who's your biggest fan?
Hands down, my mother.
What fictional character do you wish you could meet?
The matriarch from Zadie Smith's On Beauty. I'd like to meet anything that comes out of Zadie Smith's brain and imagination.
If you were guaranteed you would be successful in a different profession, what would you want to do?
I've always wanted to sing. To be able to open your mouth and have the music you're producing be so immediate, connected to the breath. That seems like a real gift.
Where is the most beautiful place you've ever been?
A village in the snowy mountains outside Nagano, Japan. I went there alone two winters ago. Snow monkeys live outside the village, they keep warm in their own naturally occurring hot spring. In the village is a historic stone street with ryokan and onsen lining the street. In one of them I was served kaiseki dinner and sat under the snow in my own personal hot spring.
To purchase "The Ensemble" visit Brazos Bookstore or Barnes & Noble.