Giving Societies
You give to UH for so many reasons. You are expressing thanks to former mentors. You are giving back to the institution that gave you your start. You are increasing opportunities for today's students and tomorrow's leaders. You want to change the world.
Our Donor Societies honor our generous contributors, recognizing their positive impact through the years and into our bright future. 
As you scroll down, please enjoy an overview of our three central donor societies.
Should you have any questions about membership, please reach out to
Amy Leggio at aleggio@uh.edu or 713-743-7450.
EZEKIEL W. CULLEN SOCIETY
The University of Houston's legacy began more than 175 years ago when the pioneers of the Republic of Texas acted on their conscience and began championing publicly funded education. On that momentous day in 1839, the Father of Texas Education, Ezekiel W. Cullen, inspired by the breadth of Texas' potential and the resolve of its citizens to attain excellence, proposed a system of education stewarded financially by communities and public engagement. Mr. Cullen believed that education exalts the mind, refines passions, promotes virtue and constitutes national strength and glory. Even today, the descendants of Ezekiel W. Cullen are some of our biggest champions and ambassadors.
The Ezekiel W. Cullen Society recognizes and celebrates the University of Houston's most generous individual donors, those whose lifetime giving reaches a minimum of $250,000. They are the alumni, parents and friends who help propel the University's mission through generous financial support. Their contributions guide and inspire as the University rises to meet the challenges of tomorrow.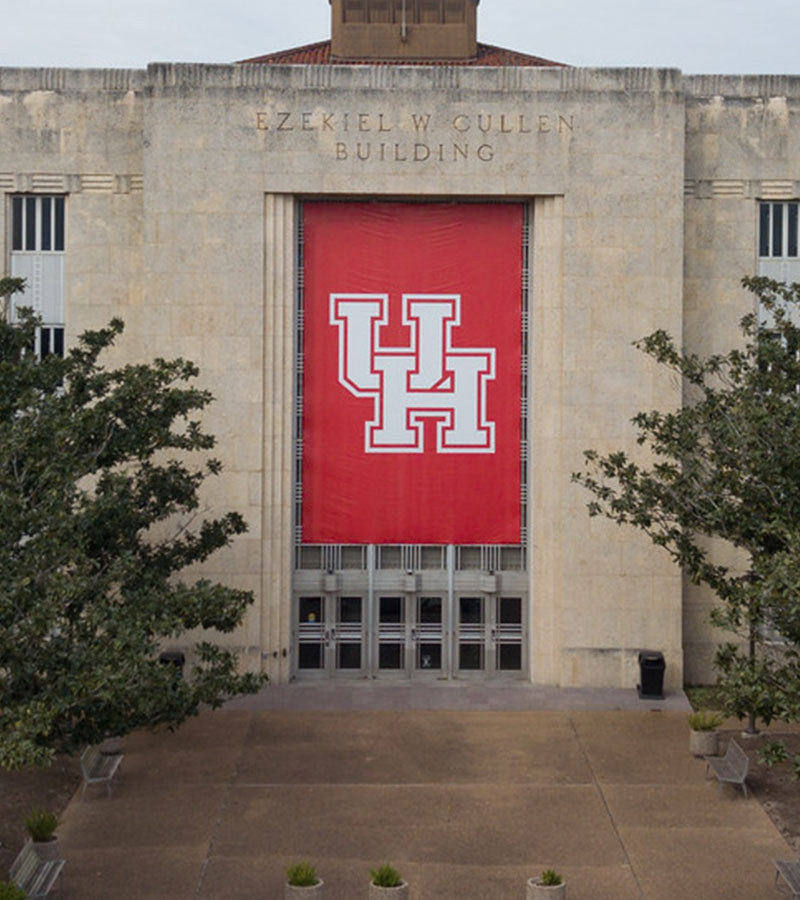 IN TEMPORE LEGACY SOCIETY
The In Tempore Legacy Society honors alumni and friends of the University of Houston System who have made lasting gifts through their estate plans.
As the needs of our community and region evolve, the role of top-tier, nationally competitive education intensifies. Donors have the opportunity to continue their impact and create a legacy beyond their lifetime that will help shape the future of our students, our institution and our society.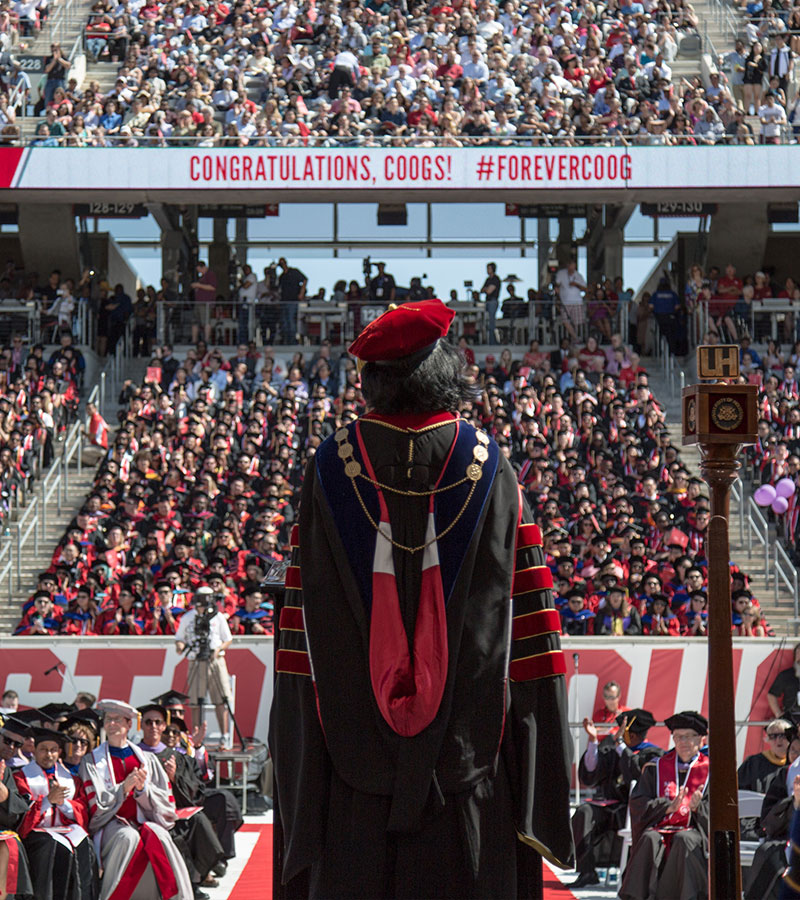 The UH Vanguard Society is the University of Houston's corporate donor recognition circle. The Society recognizes corporate benefactors who have given a total of $5 million or more to the University. As principal investors in the University, these companies ensure that UH offers nationally competitive and internationally recognized opportunities for learning, discovery and engagement to a diverse population of students. With deep gratitude, the Vanguard Society recognizes the 14 companies listed in this report, as well as their employees and retirees, as its most esteemed corporate benefactors.