Shasta's Story Round-Up: April 2016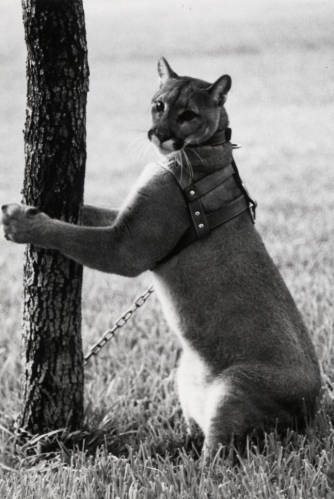 For April, here's a classic photo of Shasta engaged in a little tree-hugging in honor of Earth Day. Rain or shine, Coogs are taking the world by storm:
Author Wendy Paris ('89) visited the Honors College to discuss her new book, "Splitopia," and spoke with us about why she gives to UH;
Mike ('73) and Mary Jo Piwetz have established two endowed scholarships for outstanding student leaders in the fields of construction management and chemical engineering;
Star Jones (J.D. '86), lawyer turned TV-personality turned President of the Professional Diversity Network (PDN), an internet software and services company that develops and operates online networking opportunities for professionals and employers seeking to hire women, minorities, veterans, LGBT and disabled professionals, returned to UH recently while in town to run a PDN networking event;
College of Education graduates are recognized as some of Houston's best educators! Hambrick Middle School principal Rebecca Hoyt ('93, M.Ed '96) has been named Aldine ISD's Secondary Principal of the Year, while Christina Torango ('15) received the Beginning Teacher of the Year Award from Pugh Elementary;
The Daily Cougar interviewed Kayla Stewart ('15), who was recently awarded a prestigious Fulbright Indonesia English Teaching Assistantship;
Leandra Taylor ('10) was named one of "30 under 30 Rising Supply Chain Stars," nominated for her contributions to Shell Offshore Inc. in her role as Deepwater Projects contracts manager;
At the annual Texas Society of Health-Systems Pharmacists (TSHP) seminar, College of Pharmacy students cinched a Division Title in Clinical Skills and honorable mentions in research poster and disease state management;
A Pharmacology doctoral candidate and two Pharmacology faculty members were recognized for their ground-breaking contributions at the 34th Annual Meeting of the Association of Scientists of Indian Origin in America (ASIOA) April 3 in San Diego;
Four students from the Gerald Hines D. College of Architecture & Design have been selected to design the Stadium Tailgate Commemorative Marker at TDECU Stadium, which will commemorate student contributions that helped build the stadium;
Sales students from the C. T. Bauer College of Business recently placed in the top 10 at the 2016 National Collegiate Sales Competition, continuing a longstanding tradition of recognition among the best in the United States for the college's Program for Excellence in Selling;
Hilton College students Kaitlin Fear and Caitlin Fuller grasped the opportunity of a lifetime when they were invited to attend the prestigious Young Hoteliers Summit held every spring at École hôtelière de Lausanne (EHL);
And finally, some out-of-this-world breaking news: history-making retired astronaut Scott Kelly will deliver UH's commencement speech!
Have a student or alumni story you'd like to see linked on the round-up, or know a Cougar we should profile in one of our weekly interviews? Contact us at lunarcougar@uh.edu. To read more great alumni and donor profiles, or to make a gift to UH, visit the University Advancement home page.