Kayla Stewart ('15)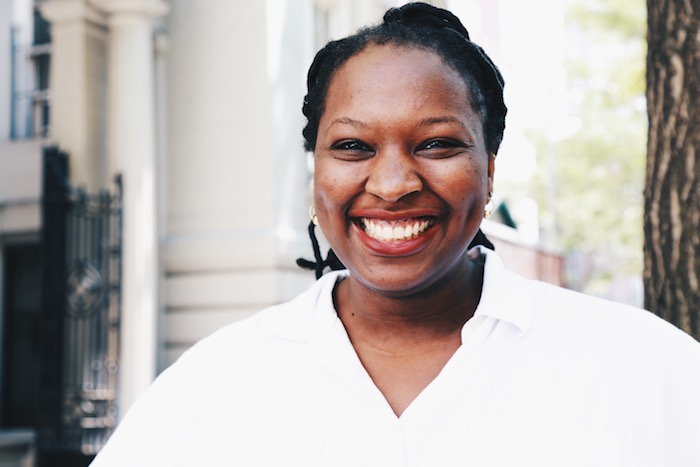 Kayla Stewart ('15) received a Fulbright Scholarship to be a teaching assistant for 10th graders at a military boarding school in Indonesia for the 2016-2017 school year. She graduated from the University of Houston with a degree in Print Media Journalism and minors in African American Studies and Global International Studies. During her time at UH, she received multiple scholarships, such as the Kwame Nkrumah Study Abroad Scholarship, the International Education Fee Scholarship, the Dr. Julius E. Thompson Scholarship, and the Friends of African American Studies Scholarship. Over the years, she has studied in Ghana, taught in Italy, worked for the Daily Cougar, interned at Houstonia Magazine, and was a research fellow at Upworthy.

LUNAR COUGAR: What career goals did you have in mind when choosing to go into Journalism with minors in African American Studies and Global International Studies, and has your perspective changed since you graduated?
KAYLA STEWART: I really wanted to be a political journalist, focusing on issues that affected African Americans and members of the African Diaspora around the world. I also wanted to create a more effective way to send minority students to countries where American minorities are often underrepresented. Aside from taking a step back from dabbling in travel blogging, my goals have largely stayed the same. I do want to make more of an impact from the public policy perspective, which means that a master's degree is likely on the horizon.
Why do you think it is important to travel?
Traveling opens your mind to new ideologies, new lifestyles, and makes you a more empathetic person. Understanding and accepting that not everyone thinks or lives like you — nor do they have to — will get you very far in your own careers and ambitions. Knowing how to adapt to new situations is a quality many people appreciate. Traveling teaches you to recognize the beauty in our differences as humans and learn how to work together within those differences. I've traveled abroad for work, leisure, and as an ambassador to the United States, and each role required giving in different ways.
Now, my task is to show that there is no singular way to be an American. By living in another country, I'm able to express another side of American identity and have conversations with people that fosters lasting dialogue.
You received a Fulbright Scholarship to be a teaching assistant in Indonesia and have been there for a few months now. What have you learned from this experience so far?
I think the most important lesson I've learned is that the world is so much bigger than our everyday surroundings. It seems like a simple, obvious fact, but you really don't understand just how big the world is until you see it from somewhere so far away. I think we all consciously and unconsciously fall into the trope thinking that America is the center of the universe, thus often forgetting that people are living their own lives while we live ours. I've learned that there are different ways to handle stages in life, such as death, love, heartbreak, and survival. I've also learned that my work as a journalist and educator will constantly evolve, because the ways in which people need help around the world will constantly evolve.
What are your plans after you return from Indonesia?
I plan to return to New York. Last year, I worked as a research fellow at Upworthy, which I really enjoyed. I'm hoping to continue working in media before pursuing a master's in public policy.
Are you from Houston originally, and what do you like best about the city?
I was born and raised in Houston and am proudly from the Southwest side of town. There are two things I like best: the food and the museum district. I simply haven't found a food and drink culture and flavorful and welcoming as Houston's. I love art and the impact it has on society, though have little artistic ability myself. Houston's museum district is reasonable priced and always has artwork that's captivating and forces you constantly rethink the way you see the world. It's also extremely community-orientated, helping the city retain its small-town-yet-big-city feel.
What are your hobbies, and what do you enjoy about them?
I like running, watching movies, reading, spending time with family and friends, eating my way through cities, listening to podcasts, attempting to learn new languages, studying the history and modernization of the coffee industry (and drinking coffee), and playing basketball. Running gives me an opportunity for solitude releasing any pent up stress, and basketball gives me a chance to work with a team and learn how to trust others. I'm a big movie nerd, and I'm always looking for a new podcast to add to my list. I'm probably going to one day write a piece on my relationship with coffee.
Did you have a favorite professor or class at UH, or any other favorite UH memories?
UH gave me too many amazing memories to list, but I think one of my favorites was having coffee with Communications Professor David McHam after we found out he was retiring. I was surrounded my brilliant students and an amazing professor, and it was a pleasant example of how lucky I was to be on a campus that cares so much about its students.
Mary Lee Webeck has impacted me more than she will probably ever know. I took her Religious Studies course "Us and Them: Ethical Decision-Making in Complex Cultures" in the spring of 2014. She challenged our class of seven (we were a guinea pig class) to think outside of the box, and get comfortable with being uncomfortable.
One of the most important lessons I learned from her is the importance of not being a bystander. She taught us that when disasters happen, or when we see injustice and inequality wreak havoc on others, we have a responsibility to stand up for people, even if the issues don't affect us. At the time, we were studying genocides like the Holocaust and the Rwandan genocide. Her words ring true now more than ever.
What advice would you share with UH students, or those aspiring to go into the journalism or teaching field?
I would tell aspiring students to learn to see rejection and failure as a lesson, not a setback. The road to success is not linear — it requires ups and downs, failed expectations, and defeat.
At this moment last year, I had just quit an internship I hated, was bouncing between couches in New York, and didn't know I'd be employed at Upworthy. It wasn't an especially happy time in my young career. If I'd let those situations define my identity — if I believed that those low moments would be my permanent position — I wouldn't have published bylines on platforms that I believe it. I certainly wouldn't be teaching in another country. Journalism and educating people is hard, unsexy, and often grueling, but these professions are necessary lines of work if we want a world that reflects the humanity we believe in.
Know a Cougar we should profile? Contact us at lunarcougar@uh.edu! To read more great alumni and donor profiles, or to make a gift to UH, visit the University Advancement home page.