Dr. Robert Brady Malone ('06)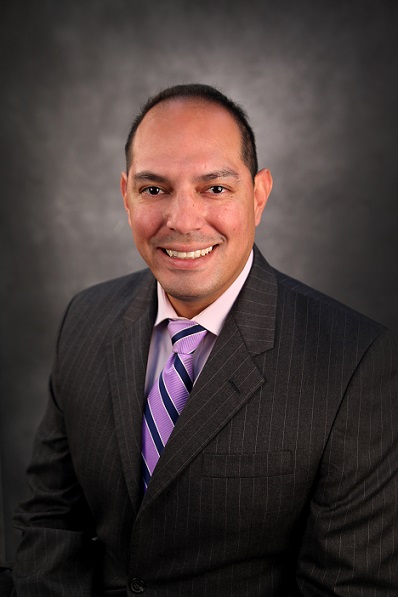 Dr. Robert Brady Malone ('06) received his bachelor degree in biology from UH, and went on to simultaneously earn his doctorate of medicine and M.B.A. He has ultimately chosen to pursue a career in health care administration, feeling he can make a larger impact on the health care system as an administrator than as a practicing physician. He is putting that plan into action at Cass Lake Hospital in northern Minnesota — which serves more than 12,000 Native Americans and Alaskan Natives — where he was recently named CEO.
LUNAR COUGAR: Are you originally from Houston?
DR. ROBERT BRADY MALONE: I am originally from Lubbock, Texas. After graduating high school I enlisted in the U.S. Navy for a 5 year commitment. After being honorably discharged, I moved to Houston because I was accepted into the University of Houston.
Why did you decide to attend UH after leaving the U.S. Navy?
I had taken some courses at a smaller university and felt like I was not being challenged enough. I had heard many good things about the science and mathematics department at UH while I was stationed in Corpus Christi, and decided to apply for admission.
How did the biology degree you earned at UH prepare you for your career?
My degree was earned while the University was transitioning the programs to be Tier One level programs, so I was shocked at how difficult the classwork was during my first year. My time in the military taught me the importance to time management and working efficiently, so I was able to manage all my courses, but I had to study twice as hard as before. This experience taught me how to effectively study, getting the most production out of my time and efforts.
I can imagine those time management skills were essential while you were simultaneously earning your doctorate of medicine and M.B.A. What are the advantages of having both of those advanced degrees?
By earning both, I was able to see very clearly how the business side of medicine should be effectively managed to garner the most gains by operating in the most efficient manner possible. Having the clinical knowledge allows me to understand the needs of the hospital and how to best meet the needs of the community we serve. My business acumen allows me to provide basic medical services to the community with the goal of expanding services to include cardiology, pulmonology, and endocrinology which the community desperately needs.
What are you goals in your new role as CEO of the hospital?
Cass Lake Hospital falls under the Department of Health and Human Services under Indian Health Services, specifically. My responsibilities of my new appointment is to manage the day-to-day operations of critical access hospital that serves a community of 12,000 Native Americans and Alaskan Natives in the Cass Lake Minnesota area. My goals are to collaborate with local tribes to foster a relationship of cooperation. I also collaborate with hospitals in the Bemidji area, mainly Samford Hospital, because we use their services to fulfill the medical needs of the community.
What do you like best about living in Cass Lake?
The lakes are absolutely stunning and the scenery is amazing. I love the people here, and outdoor activities that you can do here endless.
Did you have a favorite professor or class at UH, or any other favorite UH memories?
Dr. Garret Etgen and Shahinda Hafeez in the mathematics department were very influential in my development as a student. I have fond memories of the professors and how rigorous the programs are. The facilities were great and I loved attending the various sporting events.
What types of sporting events?
I often tailgated and attended football and basketball games. When I first got to UH, Kevin Kolb was the quarterback, and when I left Case Keenum was just beginning his tenure, so I got to see some great football while I was there.
Have you been back to campus since graduating?
I go back frequently with my wife to see the new additions to the campus — we met in Houston when she was working on her Ph.D. at the Baylor College of Medicine. Not too long ago we went back and I was able to go through some of my old classrooms.
What is your impression of the growth on campus?
I could not be more impressed with the growth on campus. From the new football stadium to the new educational facilities, everything looks great. When I first arrived on campus, we had a small gym to work out by the basketball stadium, and shortly after they built the recreation center, which is still the best gym I have ever been in. I love to visit the campus and see the improvements, and can't wait to see the new improvements to the basketball facility.
What advice would you share with current or prospective UH students?
Work hard and study efficiently. Every grade counts if you want to further your education. It is a highly competitive job market out there and being professional and a well-rounded individual will garner you success every time.
Know a Cougar we should profile? Contact us at lunarcougar@uh.edu! To read more great alumni and donor profiles, or to make a gift to UH, visit the University Advancement home page.