The Bauer Excellence Program Boasts Students Like Christian Madison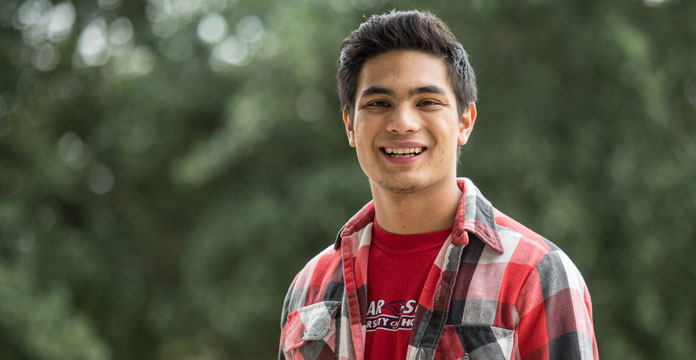 The Bauer Excellence Initiative recruits the highest caliber of students to the University of Houston. Take Christian Madison, for example. Having been in the top 15 percent of his class in high school and having attended the Bauer Summer Business Institute both as a rising senior and as a student counselor the summer before starting college, he is a shining example of the type of Bauer Honors student the University boasts. However, he was attracted to the scholarships many other colleges offered to him. He couldn't resist the prestige of the Wolff Center for Entrepreneurship, though. In his own words, "The entrepreneurship program at UH's Bauer College had the No. 1 national ranking in the nation. It was the ticket to be able to do what I loved—theater and music—with a business degree." Being awarded the Bauer Excellence Scholarship sealed the deal and was the reason why he chose UH over other schools, all competing to enroll him. The Bauer Excellence Scholarship ultimately made him what he is today—a hard-working, successful UH student with limitless potential.
Currently, Madison is studying pre-business at UH on this endowed scholarship and looking forward to applying for the Wolff Center. "Entertainment is where my passion is, and having my own business in the entertainment field is my goal. I knew that with a UH education, I would be equipped with the business sense I needed to succeed in the industry." He is aware that a start-up business is part of the requirements of graduation for the Wolff Center and welcomes both that challenge and the rigorous schedule that comes along with a bachelor degree of business administration (BBA) in entrepreneurship.
Along with performing in the Honors Theater Club, Madison participates in a work-study program called the Bonner Leaders Program, which pays students to work in non-profits all over Houston. He is truly is thankful for his Bauer Excellence Scholarship. "Without it, I wouldn't be here," he muses.