Inspiration from a pair of volunteer leaders
By Joelle Carson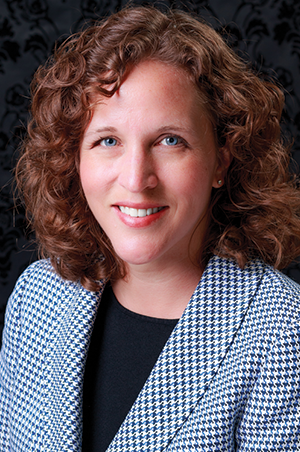 Jamie Imhoff ('97, M.B.A. '06)
2015–2016 President of the Engineering Alumni Association (EAA)
Signature events:
Engineering Alumni Awards Gala
Annual Meeting & Networking Social
Engineer's Week Reception
Rediscover your alma mater — and encourage others to do the same
After graduating, I was interested in getting more involved, but with two kids and a demanding work schedule, it was difficult to find the time. When my son got a little older, he had an event on campus. I was excited to show him my old stomping grounds! I realized what a positive impact UH had on my life and how much I had taken the opportunities I had as a student for granted.
I was looking for a reason and a means to get back in touch with the University, but I needed a nudge. Then I received an invitation for lunch from a friend at the Cullen College of Engineering. There I met Trent Perez ('05), EAA president at the time, who proceeded to sell me on the benefits of EAA membership. I didn't need much convincing to join the board. I think that shows the power of a personal invitation.
Make personal and professional connections with alumni and current students
Being active on the EAA board and involved in UH activities has given me the opportunity to meet and network with Cougar Engineers from many different disciplines and levels of experience. I have also interacted with current engineering students. We share a passion — creative, science and technology based ideas that can be developed into practical solutions to improve lives. This vision is alive at UH. Interacting with students at our EAA events and through scholarship selection keeps me in the middle of that energy while helping our future alumni develop into great engineers.
Strengthen UH's reputation while having fun with our community
President Khator's vision and mission for UH hits on all the key strengths and unique characteristics of the University — particularly our diversity, practicality, and commitment to teaching, research, and initiatives to improve real world issues. One of the primary goals is to maintain national and international recognition. We can all play a part by showing our pride in being University of Houston alumni. We represent UH in our professional lives and in our communities every day.
Share your point of view
There are many ways to show and provide support: participate in alumni activities, attend sporting events, volunteer in UH alumni sponsored community activities, or mentor a student. I think there are many alumni out there that have great ideas — share them with UHAA!
"We can all play a part by showing our pride in being University
of Houston alumni. We represent UH in our professional lives and in our communities every day."
Treasure your UH memories, and make room for new ones
Hanging out in the old Y building is one of my favorite UH memories. I was involved in ASME student chapter, which was housed there. We all came from different backgrounds and many of us faced many challenges — working full time, raising a family, some were the first in their generation to go to college, some were veterans. But we came together to help each other out with Thermodynamics, Calculus, etc. And sometimes we took a break from studying to blow off steam and have a little fun. The Y building is gone now, and in its place is the beautiful new Multidisciplinary Research and Engineering Building. It is definitely a positive change, but the Y building holds a special place in my memory.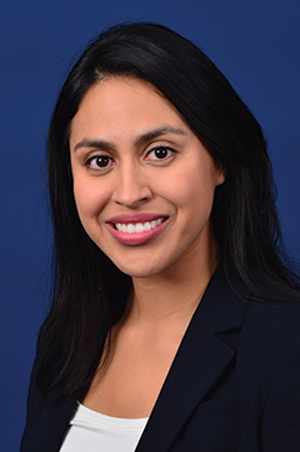 Elpidia Gamez ('11)
2015–2016 President of the University of Houston Hispanic Alumni Association (UHHAA)
Signature events:
Hispanic Alumni Champions League
(soccer tournament supporting scholarships)
Holiday toy drive benefitting Navidad
en el Barrio
Networking and Scholarship Fundraising Events
It's never too early to get involved with UHAA
I became involved in UH alumni activities before graduating in December 2011, when I became the alumni relations director for Bauer's Hispanic Business Student Association in fall 2011. I continued to stay engaged by mentoring HBSA members and attending Bauer Alumni events. In 2014, I became involved in the ramp-up of the UHHAA, and became president in 2015.
Pay it forward for current UH students — and watch them grow
As a first-generation college student attending the University of Houston, I relied on and valued the guidance and advice that I received from alumni to help me navigate through collegiate life and break into the professional world. Also, I benefitted from many merit-based scholarships, which would not have been possible without the dedication of alumni that came before me. Seeing the growth of my student mentees and hearing the stories of our scholarship recipients motivates my board and I to continue our work.
Expand your network and your leadership skills
Through my work as president of UHHAA, I've met and learned from many wonderful and passionate people, such as those who serve on our board, members, colleagues from UH's Center for Mexican-American Studies, and friends of the University of Houston from other Hispanic/Latino-based affinity groups. I've seen our board members experience a similar personal growth, and we're providing our members opportunities to connect with the University, fellow alumni, and the Houston Hispanic community. Our active alumni and board see the potential our group has in fostering the Hispanic community for current students and among our alumni; we're excited to lay the ground work for what is yet to come as we grow.
Seeing the growth of my student mentees and hearing the stories of our scholarship recipients motivates my board and I to continue our work."
Play an important part in student and alumni success
One of my goals as president is to increase the value and number of scholarships we award to students, eventually creating an endowment fund, by growing the scale of our soccer tournament and event sponsors. I would like to further expand our involvement by providing fun and meaningful networking events and volunteer opportunities for our members. Alumni everywhere can do their part by becoming engaged with an alumni group, UHHAA for example, and giving of their time and resources. Not only is it an opportunity to give back to your alma mater and its future generations, but you'll also meet some really great and passionate Coogs.
Weathering the storm pays off in the end
A favorite UH memory that stands out is the Bayou Bucket classic game versus Rice in Fall 2011 at Robertson Stadium. We were down by 10 early on, in the pouring rain, but my friends and I stayed and cheered on our team to victory for a blow-out win. Despite the rain, we had fun watching Case Keenum ('10) break many records that night.